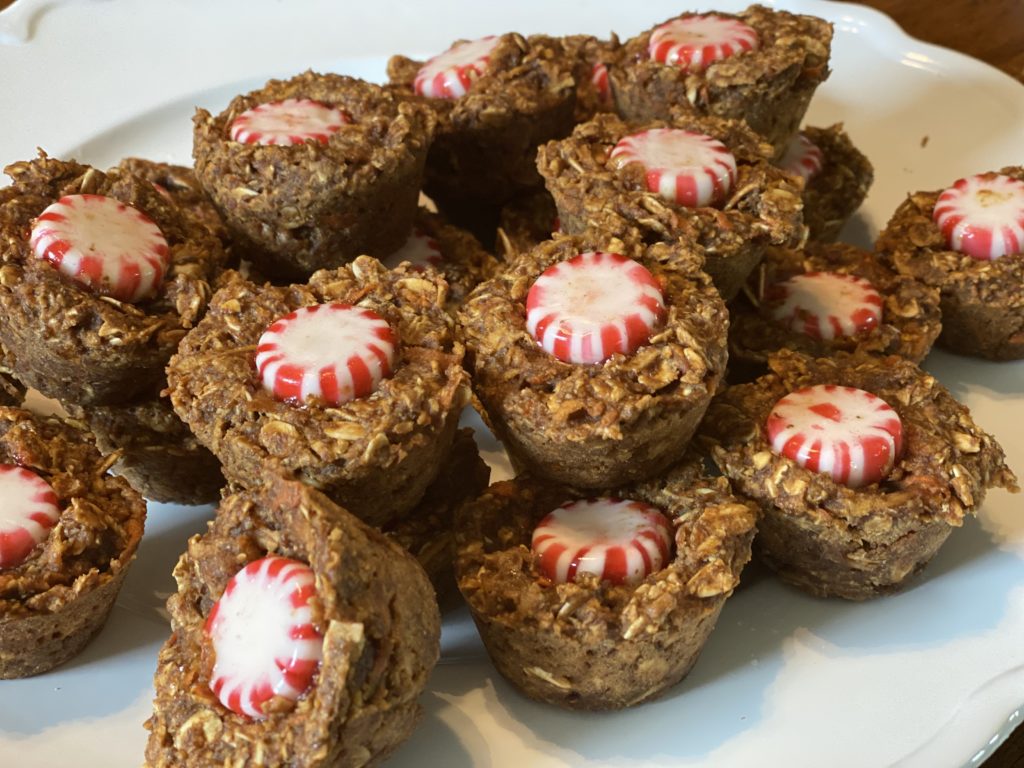 We all know how EXPENSIVE quality horse treats can be, the good ones upwards of $25 for a small bag of a few treats which can be very costly.   I did a bunch of research on the ingredients used and what is good/not good for horses to have.  I then found several recipes online for various treats and came up with this recipe which turned out incredible!   The texture was perfect, the horses loved them and I had almost everything on hand already so it was super easy to do.
These are not only great for showing your 4-legged fur friend how much they're loved, but these made excellent gifts for your horse lover!  Not only are they made with love, but they're easy on the wallet which is a bonus.
We also made a few without the peppermints and cut them in half and fed them to our goats. They devoured them!
Give these a try and let us know how you liked them!